Hello,
just installed the latest beta and have now a jumping Listery popup.
When I open the Popup window the content jumps up an down and a littel black arrow on the top is shown.
It seems to mee that I have to much entries and so I´m over a max. high of the popup window.
6.0.1.7 worked fine but xxx.8 makes problems.
Also I can only open the popup window only one time with middle mouse click.
Another problem is that the middle mouse click does´nt work in my file explorer (XYplorer). I have to do that with a keyboard short cut.
Thanks for a soon help.
Cheers
gieri
Add: the submenus does´nt appear near the popup window but in the upper left corner of my display. But only that scrolling arrows. Reset the launcher position does´nt helped.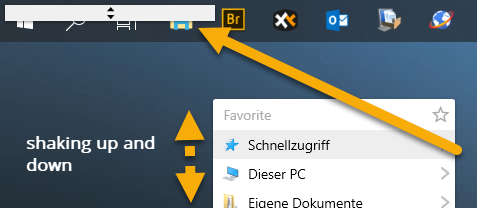 Addd: I find out what the reason for the flick and shaking of the popup window… if you have more than 20 entries (include the separator lines), the window seems to small and shakes between the scrolling arrows up and down.