Download: http://listary.com/download/beta/listary6/ListaryPreview.zip
Subscribe to the newsletter to get updated of new beta versions: https://www.listary.com/beta
This version is still a preview of the new launcher mode and file search features, but it's pretty stable. If you mostly use Listary to search for apps and files, you can already put it into everyday use.
The next version will be the full-featured beta.
This version is portable, it won't change your existing setting file.
It's recommended to use it on the latest Windows 10. It can run on Windows 7, but is not tested.
Usage
Exit your existing Listary.
Run Listary.Main.exe.
There may be a UAC window asking for admin permission. Click Yes.
It's recommended to wait for a few seconds for building the index when running it the first time.
Press Ctrl twice to open launcher mode.
Alt + P for preview
Ctrl + O or right arrow for actions.
This version is packed with some simple extensions
Calculator. Just type your formula in the search box.
Wikipedia. Type wiki with a space. This extension needs to download components from the internet and may not work properly if your connection is not very good.
Screenshots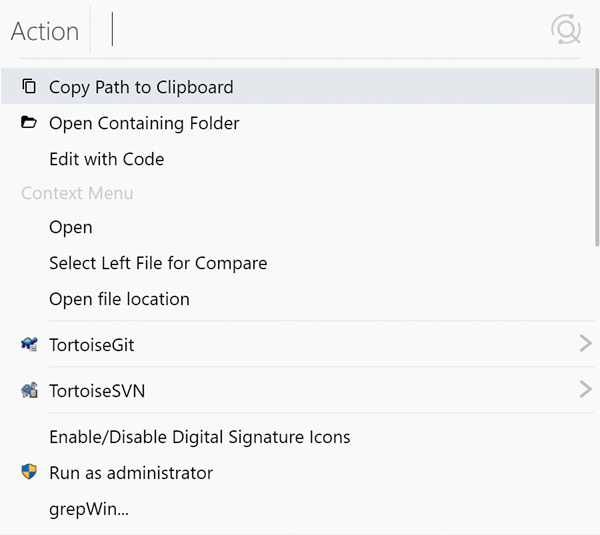 Dictionary (English - Chinese) extension