Hello, Listary users! It's been a long time!
Sorry to disappear for almost three years and then reappear in this way. I have so many feelings to share with Listary and especially with you, the users who have always been with Listary for the past few years.
Perplexed
When starting working on Listary 6, I was a full-time indie developer. In those days, I was constantly thinking about how to develop a better product. I have too many ideas, but hard to classify and drop any. As a result, I was stuck in the puzzle of product design - pile of features. What features might be useful? Provide it. What functions do related products serve? Provide it. What requirements did the users express? Provide it.
So we saw features like "extension", "web search", and a slew of others that you and I might never use. The features were fulfilling, yet confusing, both for Listary and myself. I can't even describe what Listary is in one sentence – any description seems to only cover half of its functions.
By chance, I joined an AI startup in 2019 and started exploring new areas. The working environment has also shifted to macOS and Linux, moving it further away from the soil where Listary thrives. Soon after, due to time constraints, the update came to a halt.
The Awakening
Although I no longer use Windows, Listary has never left me. I don't know how many times I unconsciously hit the Ctrl key twice on my MacBook Pro while searching with Spotlight, thinking that it shouldn't be so slow, waiting for that magical directory prompt when saving files…
My enthusiasm for Listary never disappear and I am even more eager to update it right now.
My experience in the field of AI over the last three years has led me to a new stage in both product design and development. This long and brief withdrawal also allowed me to reconsider what kind of product Listary is, what kind of product it will be, what is its weakness, and more importantly, what is its strengths.
It's the proper time to set off again.
Restarting
In the future, Listary will continue to focus on keeping files/applications at your fingertips and providing you with an extreme user experience.
A brand-new vision, a brand-new product, and a brand-new journey. A better Listary, hope you will like it again

---
Some additional topics
Upcoming new features?
Full path fuzzy matching
You may be familiar with this if you've used VS Code or other IDEs. Now Listary brings it to your everyday life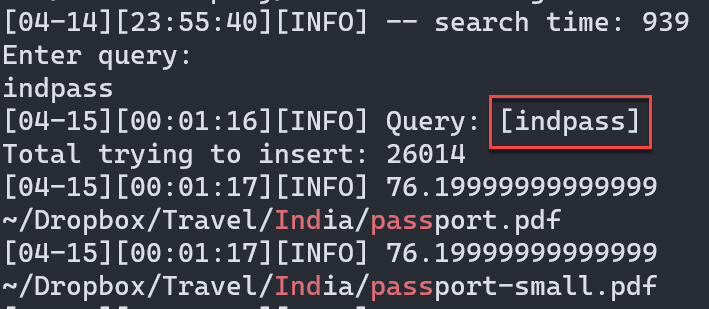 Changelog of recent updates?
Mainly stability improvements and bug fixes. All the bugs that can be reproduced should have been fixed now.
How much time do you have for Listary in the future?
It's still a little limited and I'll keep it in the development. I'll read all posts and emails but may not be able to reply to all.