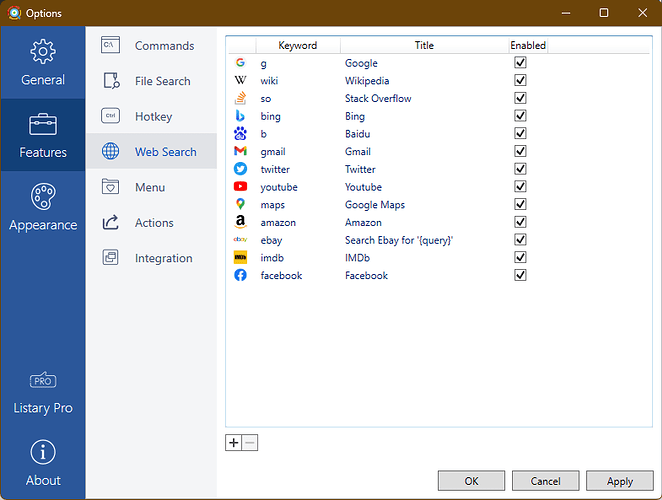 Hi guys.
Inside the Listary 6 options, in Features>Web Search we can see some sites with their logo, some of these logos are outdated (in the image you can see that I have updated some of them) so I decided to look for the updated logos from each official site, so these are the logos I found:
You can download all the updated logos here along with instructions. Each image is in png format and all images are 64 pixels wide and high.
Remember that you can add more websites to the list and add a custom logo.
That's all guys, cheers.