I'm using Listary 5.x on Windows 10.
I reinstalled windows and having some experiments with Nvidia display drivers diff versions.
Suddenly I found that ListAry's 'Recent' option has gone blank. I.e. there is no entry shown in this sub-menu.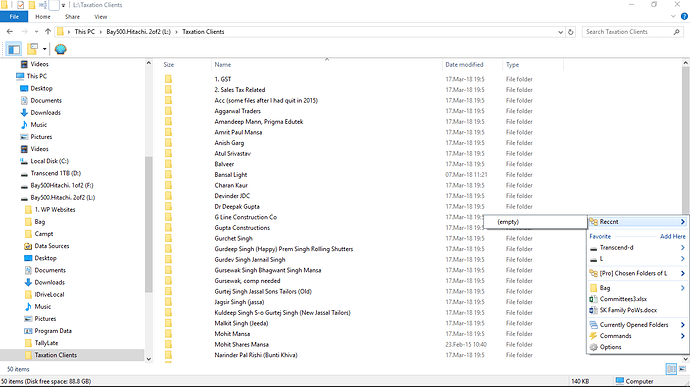 How can I bring back my 'Recent' entries?
Does listary's 'Recent' function depends on Windows (function) somehow?
P.S.: I also miss the global recent entries. Hope its re-inducted in the free version soon.