Is it possible to disable popping up Listary when double-clicking on the desktop? I couldn't find that option in Options…
On the top of
Optiones / Features / Hotkeys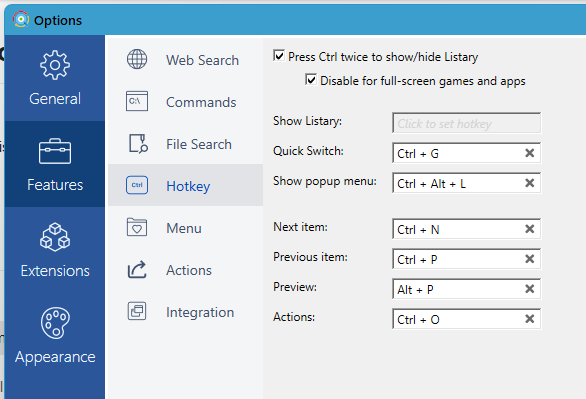 It's not the "Press Ctrl twice…" I want to disable, but double-clicking on the desktop that brings up this: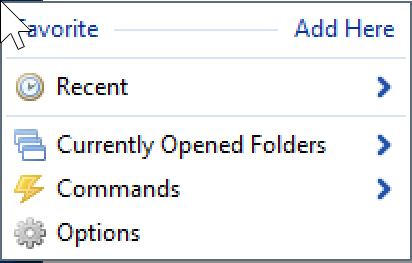 Thats in the Integration tab under Desktop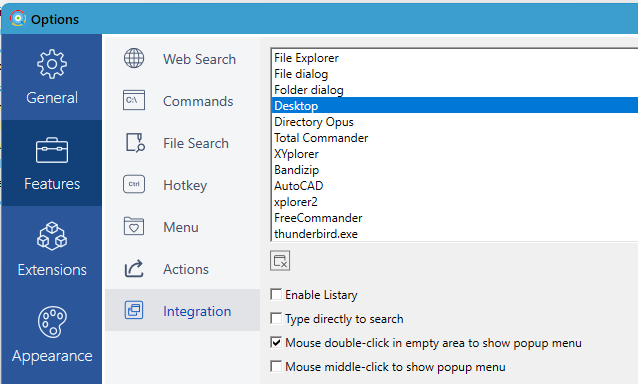 ---
Windows 11 Home x64 Version 21H2 (OS Build 22000.613)
Everything 1.5.0.1309a (x64)
Listary Pro 6.0.6.21
I can't find those options in v5.00.2843.
From comments on this forum it sounds like v6 is still a beta release?
Even v5 had settings regardless of the naming.
Also the beta runs fine here since a very long time.
---
Windows 11 Home x64 Version 21H2 (OS Build 22000.613)
TC 10.50b1 x64 / x86
Everything 1.5.0.1309a (x64)
Listary Pro 6.0.6.21
XYplorer 23.00.0100